Best Spaces for Tile
Posted on March 3, 2017 | in Uncategorized | by Updated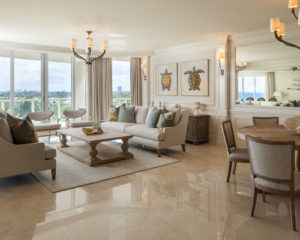 When most people hear tile floors, they automatically think of bathrooms, however, there are many rooms in a home that would benefit from tile floors.
Entryways: Whether it be a mudroom, your front door, or off your porch, entry ways get dirty thanks to the debris tracked indoors. Tile floors are easy to clean, making them great for all of these areas.
Kitchens: Kitchens are the life of the house. It is where we gather, eat, and cook, so it is going to get messy.
Dining rooms: Same idea as the kitchen, food drops. A nice, dressy tile can really distinguish the space while still being practical.
Living rooms/Bedrooms: Living rooms and bedrooms are meant to be cozy and inviting, so why not have tile floors with a nice area rug for durability and warmth? This is especially nice for homeowners with dogs because dog fur and carpet is a whole different vacuuming debacle.