Tile Materials
Posted on June 12, 2017 | in Uncategorized | by Updated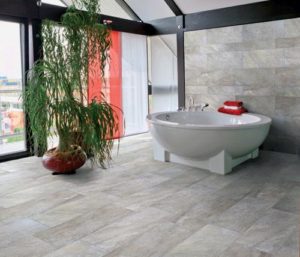 Though most think of ceramic tile, there are actually many different materials used in tile flooring. Some are more durable and more expensive than others, but all are great flooring options, especially for different spaces.
In the more elegant category, there is granite, marble, and porcelain. These will cost a bit more, but make a grand statement. Marble is not as durable for highly traversed areas, but with sealants it can remain strong and beautiful. It is important to know your tile floor care.
Slate, travertine, and some ceramic tiles are more everyday options and in the case of travertine and slate, have a more natural look. These are great options for the rustic decor. Ceramic tile has endless options for every style, budget, and room. Find your perfect option today!